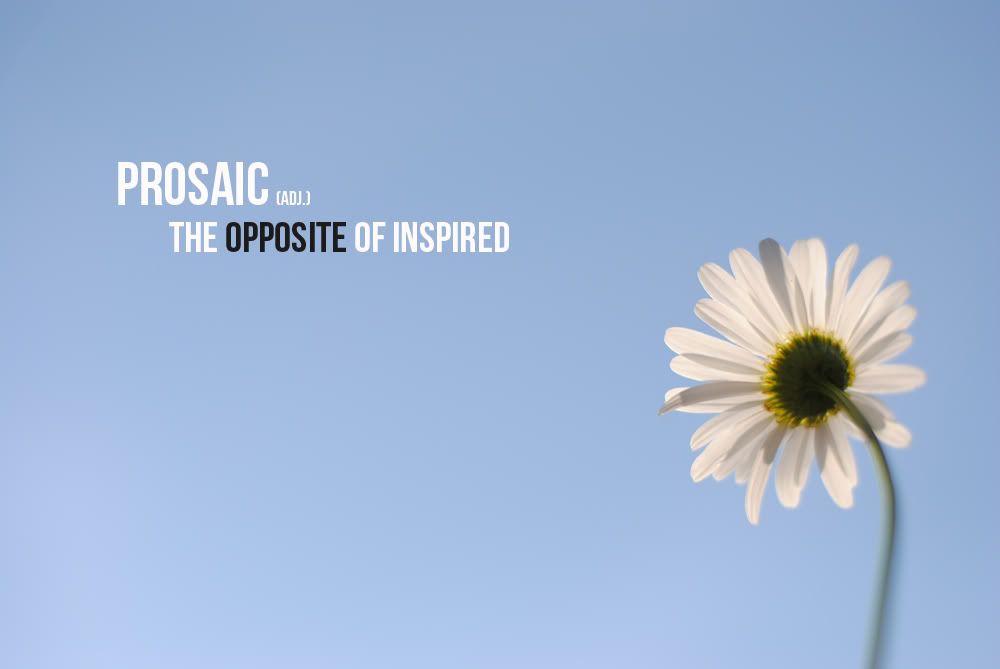 We all have those times when we're feeling prosaic - uninspired, uncreative, and entirely unproductive. We sit aimlessly, browse the internet for hours, and come away as uninspired as we were before.
It's hard to regain inspiration. But I've found a few solutions - cures, if you will - that will generally get me ready and excited to work.
01.
Get off of the computer.
02.
Alternatively, use the computer to your advantage. Instead of just pinning lovely photos and things on Pinterest, make one project from the site weekly or semi-weekly.
03.
Accomplish something. Anything at all. The satisfaction of finishing something you set out to do will inspire you to do more.
04.
Do a free write about any topic. Just write for 5 minutes, non-stop. If your head goes blank at any time, just write 'I don't know what to write' until you do get an idea. If you can't come up with a topic, close your eyes and turn in a circle. Write about the first thing you see when you open your eyes.
05.
Listen to the most powerful song you know - the one that leaves a profound feeling in your gut.
06.
Challenge yourself to do whatever it is you're uninspired about, be it photography, writing, or another art. Try an everyday project - like a 30 day photography or writing challenge.
07.
Go for a walk.
08.
Dance.
09.
Make an inspiration wall.
10.
Play an instrument, or sing.
11.
Make yourself a cup of tea.
12.
Get out of your comfort zone.
What do you find works to keep yourself inspired? Do share!
_____________________________________________________________________________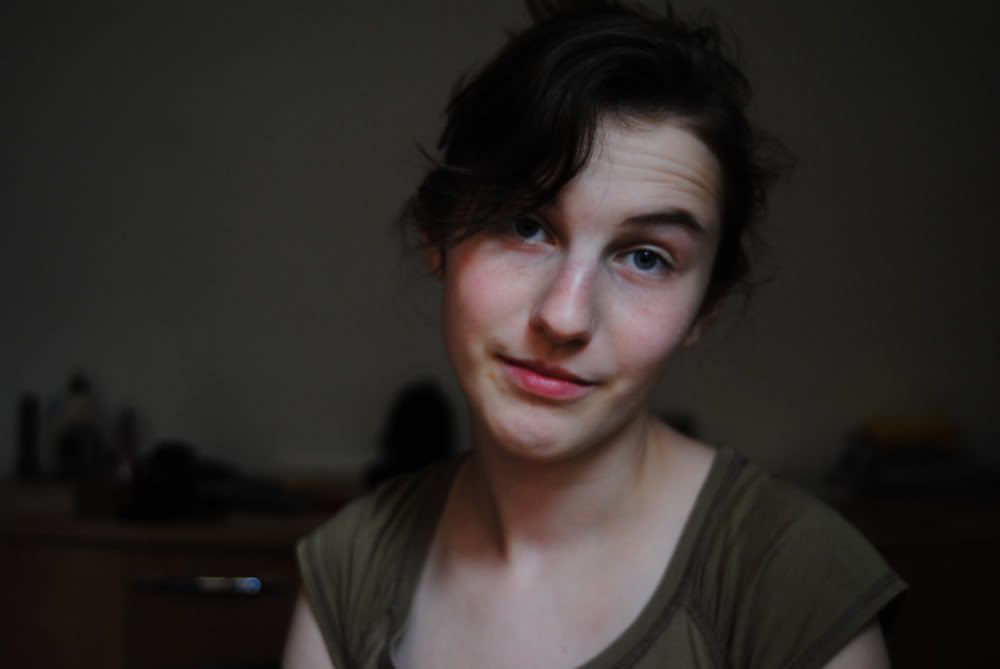 Hey! I'm Kinga. I make videos, take photos, write, create things, and dream of moving to England and making films. I blog at
the earworm
and hope you'll stop by.