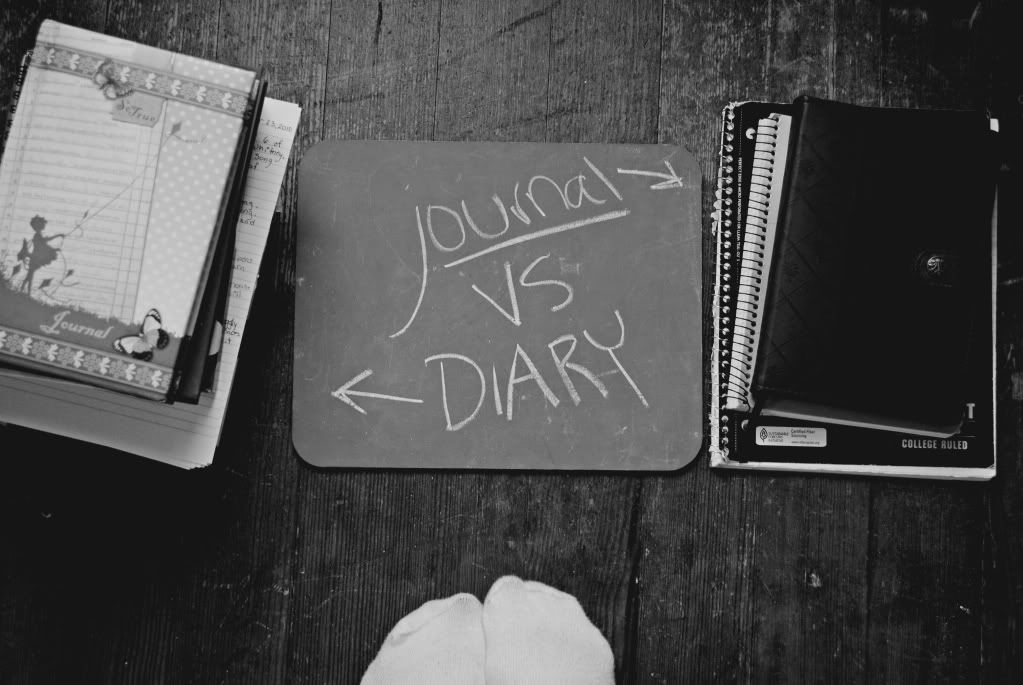 JOURNALS / DIARIES
. The two are often confused. They've been merged together until they seem merely to be two different names for the same object. However, they are far from the same.
I've kept a diary/journal since I was seven years old. My loyalty to the lined pages has never been very strong. My longest time writing daily was two summers ago when I wrote a whole month straight. Usually I'm lucky if I write even once every month. Lately my goal has been to write at least one entry each week; sometimes I have many thoughts and find myself writing three times each day, though. (In which I have no complaints for!) In the past couple of months, I have really begun to notice the difference between a journal vs. a diary. Would you like to know, too?
DIARY |ˈdīərē|
noun ( pl. -ries)
a book in which one keeps a daily record of events and experiences.
Writing diary entries is the most common among girls. Diaries are where you document daily happenings. Whenever I think of diaries, images of schoolgirl entries enter my mind and, frankly, I am not a fan. Even so, I've kept many. (see image above.) These entries cut short to the point, are rarely written from deep within the mind, and are sometimes impersonal.
EXAMPLE
: "Today I'm writing a post about journals vs. diaries. I love journaling. I hope my readers like the post. I'm not going to lie -- I love blogging."
Diary entries aren't all bad, though. They are an easy way to document quick thoughts and happenings in life. I do them when I'm short on time. (okay...or lazy.) My diaries from a year ago and before are full of these. Most of them were selfish entries about what I wish I owned, updates on my latest school subjects, and little blips about going to the store. But my childhood is basically written within the pages and I am amused every time I take a peek at those old thoughts.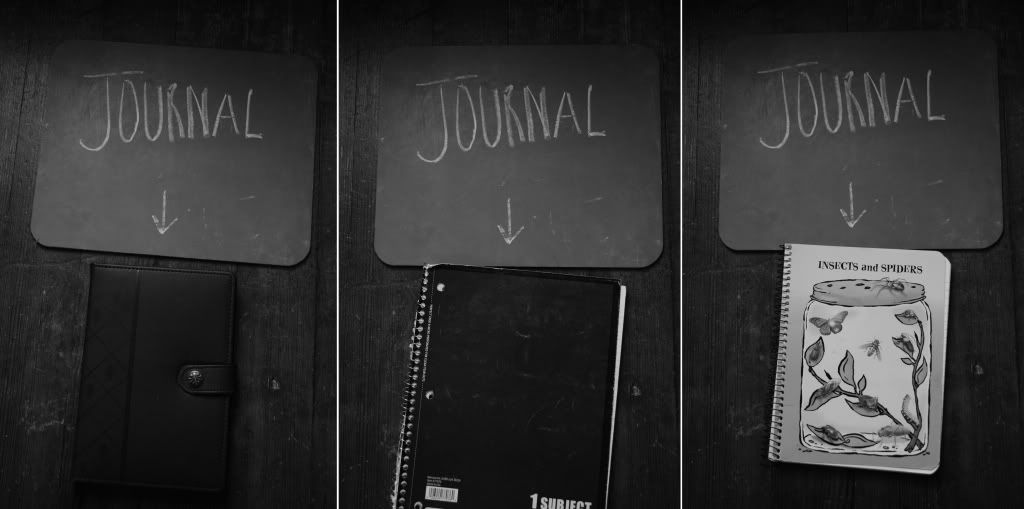 (far left journal in my current one.)
JOURNAL |ˈjərnl|
a daily record of news and events of a personal nature.

Journaling is my absolute favorite. These are the entries which come from the deepest parts of your thoughts. In all, journaling is your thoughts. Journaling is all about writing down what you're thinking, not just what you did that day. From reflecting on daily happenings to writing details about the taste of water. Almost every blog post could easily be classified as a journal entry.

EXAMPLE: "A lot of people see journals and diaries as the same, but I don't think they realize how different they really are. Diaries are a whole lot less meaningful than journal entries. Journal entries are full of thoughts and are often they only way to get things off your chest."

My past two have been mostly journal entries with the occasional quick diary entry. Something about journaling seems more meaningful to me. These journal entries are often what spark posts and grant ideas.


What about you, friend, do you write diary entries or do you journal?
xo. megan