It's monday. But not an ordinary monday. The memories from the past weekend are all happy and cheerful, but the knowledge that it's now over is unbelievable. The arrival of Christmas seemed to happen all too quickly, and the end to it came just as fast.
When one of my best friends, Melissa, called mid-morning, she was ecstatic. Having gotten a new camera for christmas, of course she called me up to go on a shoot with her. Our plans were for one o'clock. Downtown. No end time decided. An adventure awaited.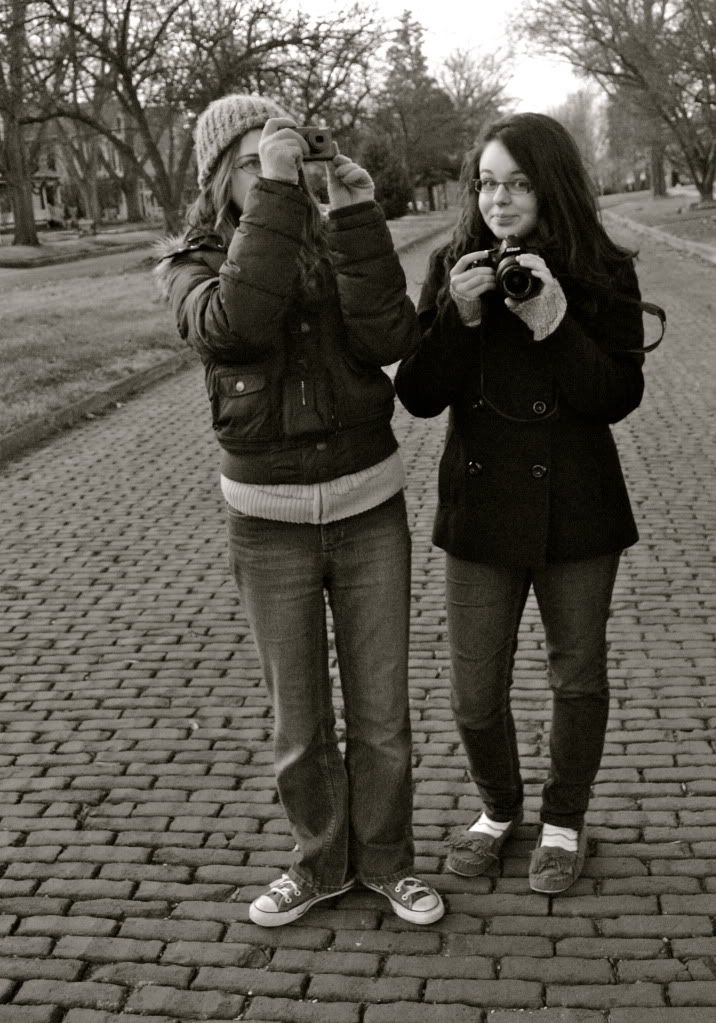 picture credit my sister, who came along. I'm the short one with messy hair, yes.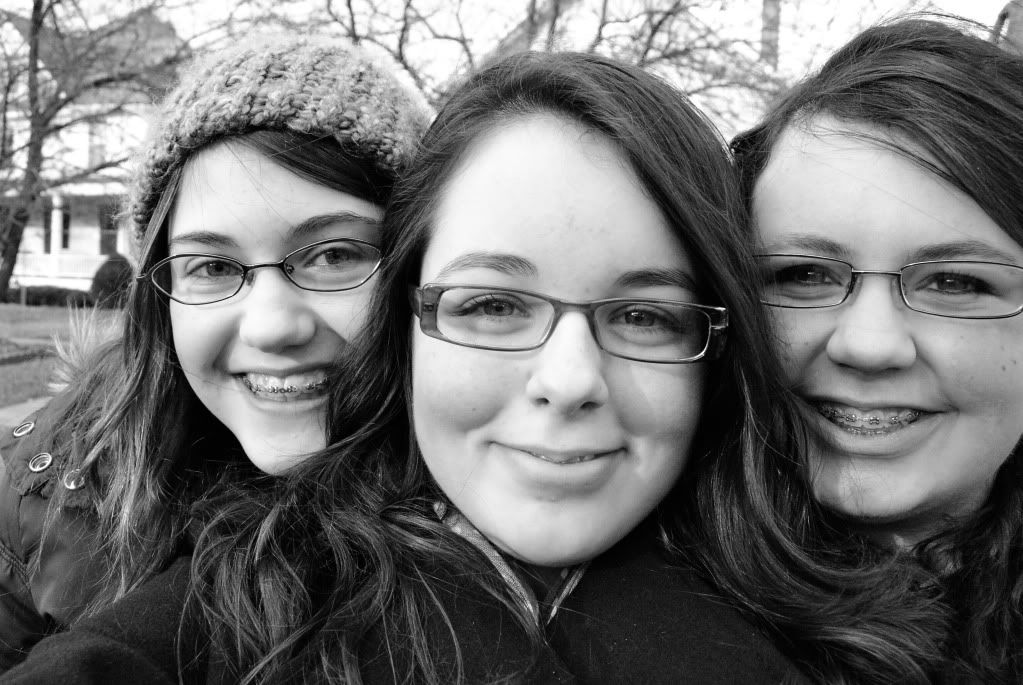 camera+glasses buddies.
We were together until seven.
Today was probably one of my favorite days this month. Laughter, stories, hot cocoa, and melted marshmallows. Cookie baking, monopoly playing, picture taking, and smile making. It isn't just the holidays that pass too quickly. It's days like this as well. The ones you don't want to see end. The days that you don't want to say goodbye.
Without worries over schoolwork or things to be done. It is these simple days where things happen unexpectedly that make life truly beautiful.
how was your monday?
-megan