It happens every year: school portraits. They came later this year than usual, in the sudden rush to finish our annual photo-presents for the adults. We decided to search out a different location for our 2011 portraits. Taking them around the yard gets dull after so many different times taking photographs there. With the discovery of the tunnel outside our church in the desperate searching for a location out of the sun, it was perfect.
Now, friends, meet all
but one
of my siblings.
Jordan (16)
Meredith (7)
Mallory (10)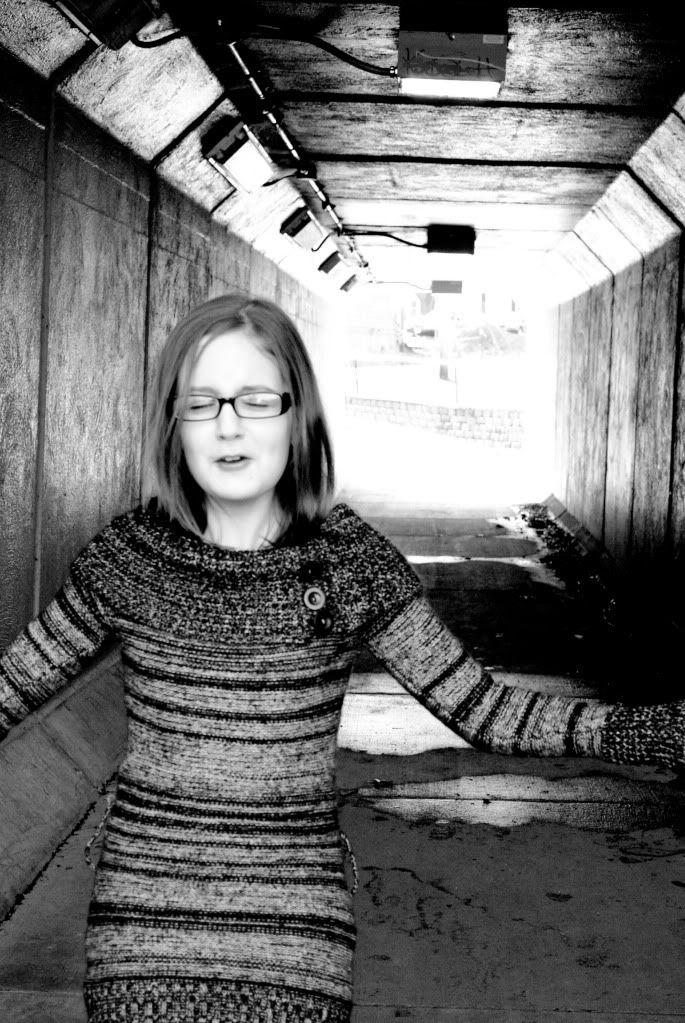 she's a goof.
behind the scenes:
Through cold fingers and chapped lips, Marissa came along for the ride, snapping a few pictures behind the scenes. (and of the siblings as well.) After this amazing picture she took, I now know what I look like when doing a photoshoot.
which is your favorite? where do you like to do photoshots?
-megan