Tap, tap, tap. Satin covered dancer's feet patter across the stage. The movements play out the story of the Nutcracker. And I am taken back to then I was younger. A hazy memory of a six year old girl slips into my mind's eye. Carrying her pink ballet bag, the studio doors opened. She walks into an empty stall to change into her pink leotard, or perhaps she had chosen to wear her purple one. Tights go on; pink ballet slippers afterward. She hangs her bag on one of the many hooks, along with the other ballerina's. It was time for class.
Mirrors reflect her happy smile as she skips across the room. Galloping and leaping, echoing the moves of her teacher. Music playing, the barre in her grasp, she owned the happiness of the world.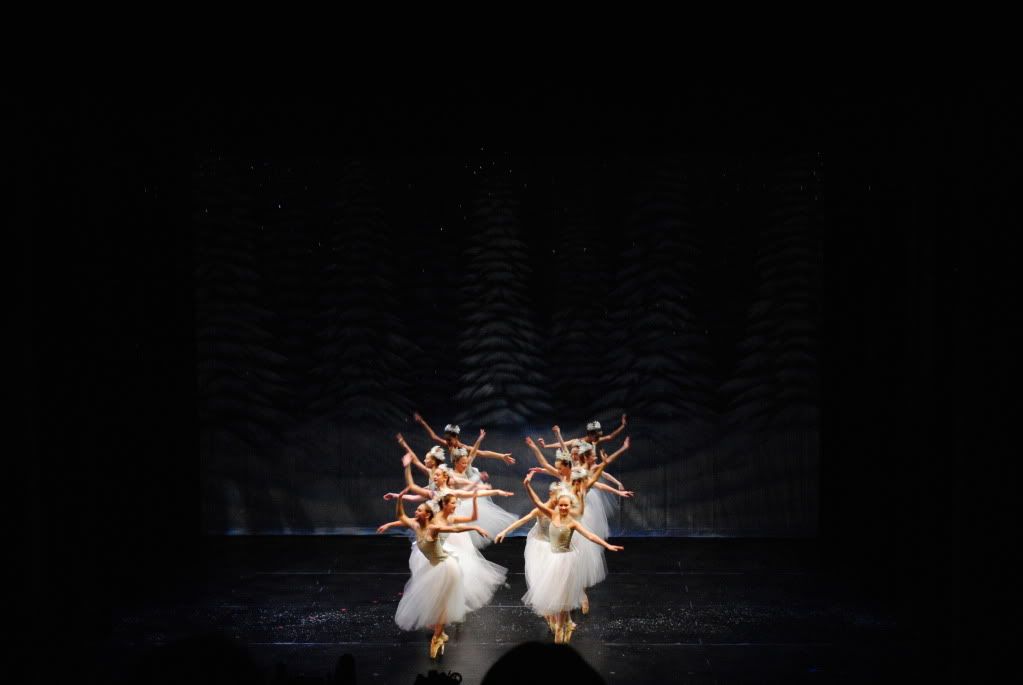 Class soon ended, to the little girl's despair. She changes into everyday clothes and tugs on her mother's sleeve, who is deep into conversation with another mother, for a few moments. Silently, the little girl moves to the showcase window. Inside, rests a pale pink pair of pointe shoes. The girl wonders --
would they fit me?
And then resolves,
they will fit me, someday. I shall wear them.
She gazes into the window for a long while, imagining the shoes on her feet as she glided across the stage. The Angelina books she read day and night encouraged her to dance. And for a long moment, that dream of being a ballerina was so real,
so close
. She wished for the ballet slippers in the window so dearly.
Week after week, she would gaze at the slippers. And yet, she grew older -- life went on. Things changed.
She changed.
Ballet lessons were stopped because of moves to other states; ballet at a different studio seemed so wrong and so different. Music lessons were taken instead. Slowly, ballet slipped out of practice.
This ballet dream still holds a place in my memory. I never got the shoes, but sometimes my childhood being wishes I did. I've changed quite a bit since then. My goals are different, and so are my dreams. I still do a bit of dance now, but not ballet. Perhaps it wasn't in God's plan for me to be a dancer, but it was part of my beginning. It was my childhood dream.
what was your childhood dream?
-megan
p.s. break from moments+memories for december, I'm quite busy this time of year. (after all, who isn't?)